Tree & Hedge Work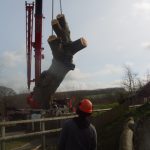 We are qualified & highly skilled offering a full range of tree surgery & hedge management services.
Our skilled arborists cover all aspects of tree & hedge work.  We also have partners who support us.  Contact us for advice, to undertake work or get a free quote.
Tree felling & removal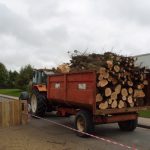 The Tree People have the full capability of safely removing trees or parts of trees in most situations, whether it is using rigging, cranes or cherry pickers we can remove parts or all of the tree while staying in full control, minimising risk to property or the surrounding area.
Tree crown raising, pruning, thinning & reduction
Tree work is not all about removal, but often involves delicate pruning of trees, whether restorative pruning, thinning to maximise light, or improving the shape of ornamental trees and shrubs, this is all skilfully done by our professionally trained team.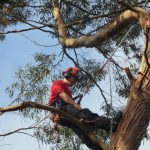 Crown thinning is the removal of smaller branches from the crown of the tree (the trees upper foliage) to produce a uniform branch and foliage density.  Usually done on broad-leaved trees, crown thinning does not generally alter the size of the tree, but lets more light though, reduces wind resistance, and the likely hood of certain disorders.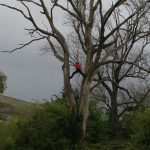 Crown reduction is reduction in the overall heigh and spread of the tree's crown.
Crown lifting is the removal of the tree's lower branches, and is again often undertaken to improve access and light transmission.
Hedge Cutting, Trimming &  Laying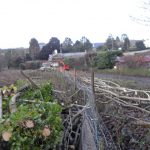 We offer full hedging maintenance and rejuvenation service.  As well as cutting and trimming hedges, we can lay hedges that have become over grown or unmanageable, improving the overall structure.
Tree preservation order & conservation area applications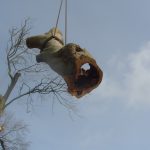 All part of the service, if work is intended in a conservation area or on trees with a Tree Preservation Order (TPO), we manage the application work with the local authorities.
Traffic Management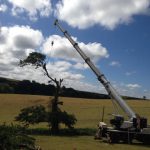 Tree and hedge work sometimes needs to be undertaken near roads.  To ensure the safety of other road users and our team, we undertake the necessary applications to authorities and manage the traffic to minimise disruption and allow us to efficiently undertake the necessary activities.
Garden management
Garden clearance, grass cutting & streaming as well as soft landscaping and fencing.
Woodchiping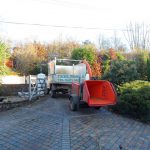 We are conscious of our environment and ensure we recycle all our waste.  Waste  material is chipped on site, which is then be used in gardens and amenities as a weed suppressing mulch, or composted and used for soil enrichment.  All logs are taken away for seasoning.  We also offer an onsite wood chipping service, please enquire here……
Log sales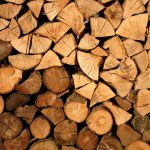 We dispose of our waste responsibly and make affective use of logs, by cutting, splitting and seasoning the wood for use  in fires or log burners.  If you need seasoned wood for fuelling your fire, contact us …….